Surroundings » Active Holiday
Climbing

Alpine routes, safe climbing routes – there is a large selection in Salzburg.
Conqueor the mountains of the Salzkammergut region. Whether in climbing parks or specially desinged climbing routes – the Salzkammergut region offers numerous possibilities. Take on the task of "man against rocks". Have a go and defeat the force of gravity!
Hiking

What hikers love aout the Salzburg region is the number of unusual landscapes and their excellent hiking trails.
Lakes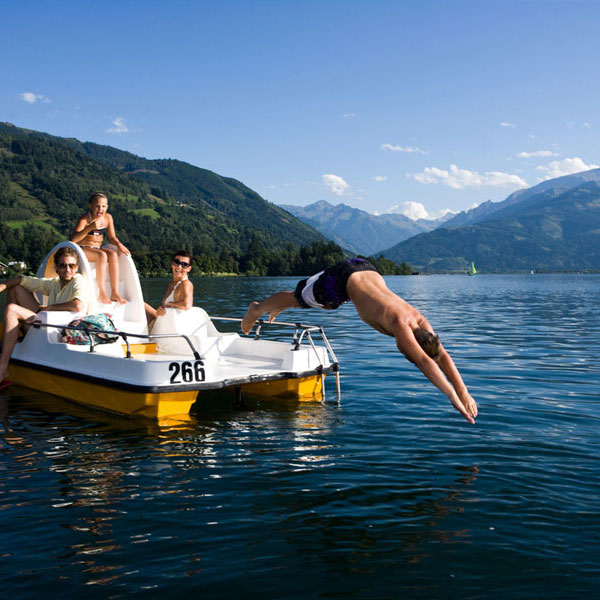 The lakes are close by and there is such a wide variety of activities to choose from! Diving, sailing, water-skiing or a relaxing boat trip – if you are interested in water sports or are just looking for an adventure, then you will certainly find something here!
Distances:
Wallersee 7 km
Obertrumersee 15 km
Mattsee18 km
Grabensee 20 km
Fuschlsee 16 km
Wolfgangsee 20 km
Hintersee 20 km
Mondsee 20 km
Experience & Fun

There are many places close to your holiday destination waiting to be discovered – by young and old alike.